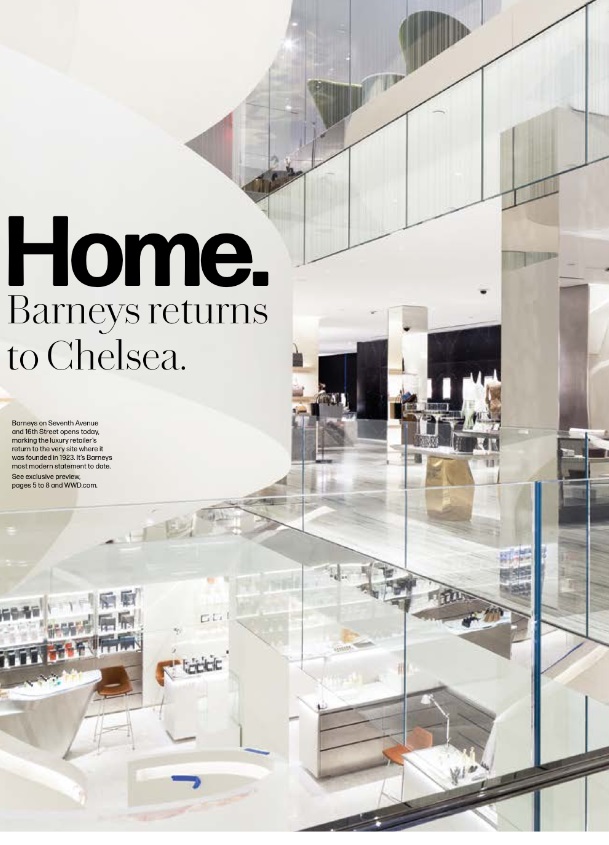 Barney's in Chelsea on 7th Avenue between 16th and 17th Streets is now open. I have heard that it is beautifully designed with an open feeling, easy to shop flow, zero designer boutiques, and no logo sensory overload. Plus it has a lot of seating, varied prices, a treatment spa, Fred's, an option to receive lookbooks on your smart phone while in store, and most importantly new brands. Some of the beauty brands carried include Mila Moursi, Tatcha, 111skin, Chantecaille Hourglass, by Terry, Givenchy, Chanel.
I used to work near Barney's midtown and enjoyed its curated selection of indie designers. I knew I could always find something unique there.
You may also want to check out these three upcoming sales. Saks Fifth Avenue tomorrow begins their "Spend More, Save More" gift card promotion (use code MAR2016 online). Roberta Roller Rabbit Sample Sale is 3/8-3/13 Tuesday 12-8pm, Wednesday through Saturday 10-7pm and Sundy 10-5pm at 260 Fifth Avenue (between 28th & 29th St.). Milly Sample Sale is 3/15-3/18 daily 11-7pm at 261 West 36th Street (between 7th & 8th Avenues).
WWD Image