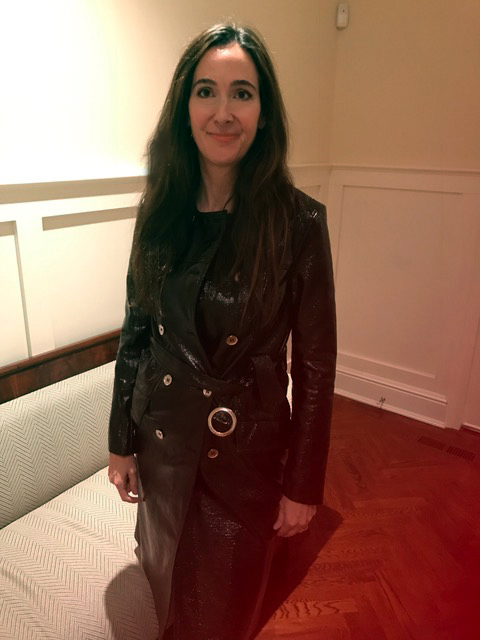 It arrived today and I love how shiny this trench is! However, it's small and too cool for me. At least that's what I thought, until my husband told me I was wrong. Does anyone else buy clothes that are too big and too basic for comfort? I clearly am making this mistake. It's likely aging the way we look more than we realize.
The trench is a high-shine polyurethane patent leather look coat pictured above on me. I don't like posting pictures of myself but seeing an unusual trend on someone who isn't a young perfect model is realistic and hopefully helpful. The Briggate trench is from the Marks & Spencer collaboration with Alexa Chung a popular British fashionista.
There is now a USA Marks & Spencer online site.
The M&S Alexa Chung collection was just released and already sold out twice. The trench was featured in a popular online fashion site on the same day I received it. Apparently no one predicted this high shine, durable, easily cleaned, vegan vinyl to become so popular. Trend of the year. Unpredictability!
I can't wait for more M&S collaborations with British "it" girls to help us keep looking good.
Check me out on not dead yet style blog, January 29th Back In Black: Visible Monday, photo #83.
Moodsey is about sharing not selling and does not receive proceeds from purchase of this recommended brand.